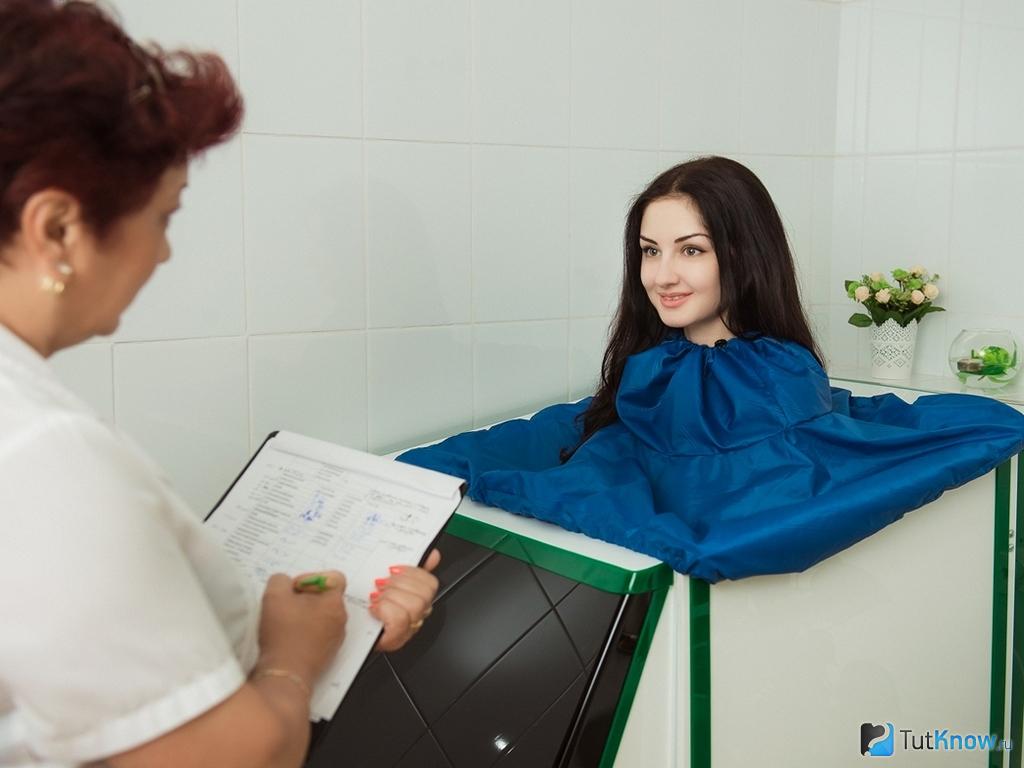 This is one of the types of spa treatment. Based on the ability of carbon dioxide in certain concentrations to stimulate the metabolism, slow the aging process dilates blood vessels and bronchi, improve blood circulation in the tissues. These baths thanks to a special unit allow excluding the effect of water temperature and the effect of carbon dioxide on the respiratory tract.
Carbon dioxide enters the skin; it creates in the depot, and causes long-term effect on blood vessels and nerve endings. This leads to acceleration of blood flow, blood oxygen greater saturability.
Therefore the blood supply and cell nutrition, general exchange in the tissues is rapidly improved. Especially beneficial effect carbon dioxide baths on the cardiovascular, respiratory, nervous system.
Dry carbon dioxide baths are widely used in allergic dermatology, with bronchopulmonary, cardiovascular disease, gastrointestinal disease, in pediatric patients. Dry carbonated baths are one of the best non medicamentous means for the treatment of pre- and post-stroke conditions in the elderly.
They are useful not only for patients but also for healthy people to strengthen the body at large physical and nervous stress, prevention of aging, increasing resistance.
Indications for the use of dry carbon dioxide baths
Diseases of the cardiovascular system (hypertension, heart rhythm disturbances, postinfarction states).
The recovery period after prolonged hypokinesis
Chronic nonspecific diseases, including asthma
Metabolic disorders
Hypoendocrinism
Functional diseases of the central nervous system
Diseases of the musculoskeletal system (arthritis, arthrosis, osteochondrosis, etc.).
Skin diseases (psoriasis, atopic dermatitis, eczema, etc.).
Contraindications to the use of dry carbon dioxide baths
Complex cardiac arrhythmias;
Severe heart failure;
Full transverse blockade;
An aneurysm of the heart or aorta;
Cardiac asthma;
Thromboembolic complications;
Acute inflammation of the bronchopulmonary apparatus and specific diseases;
Bronchiectasis;
Malignant education.