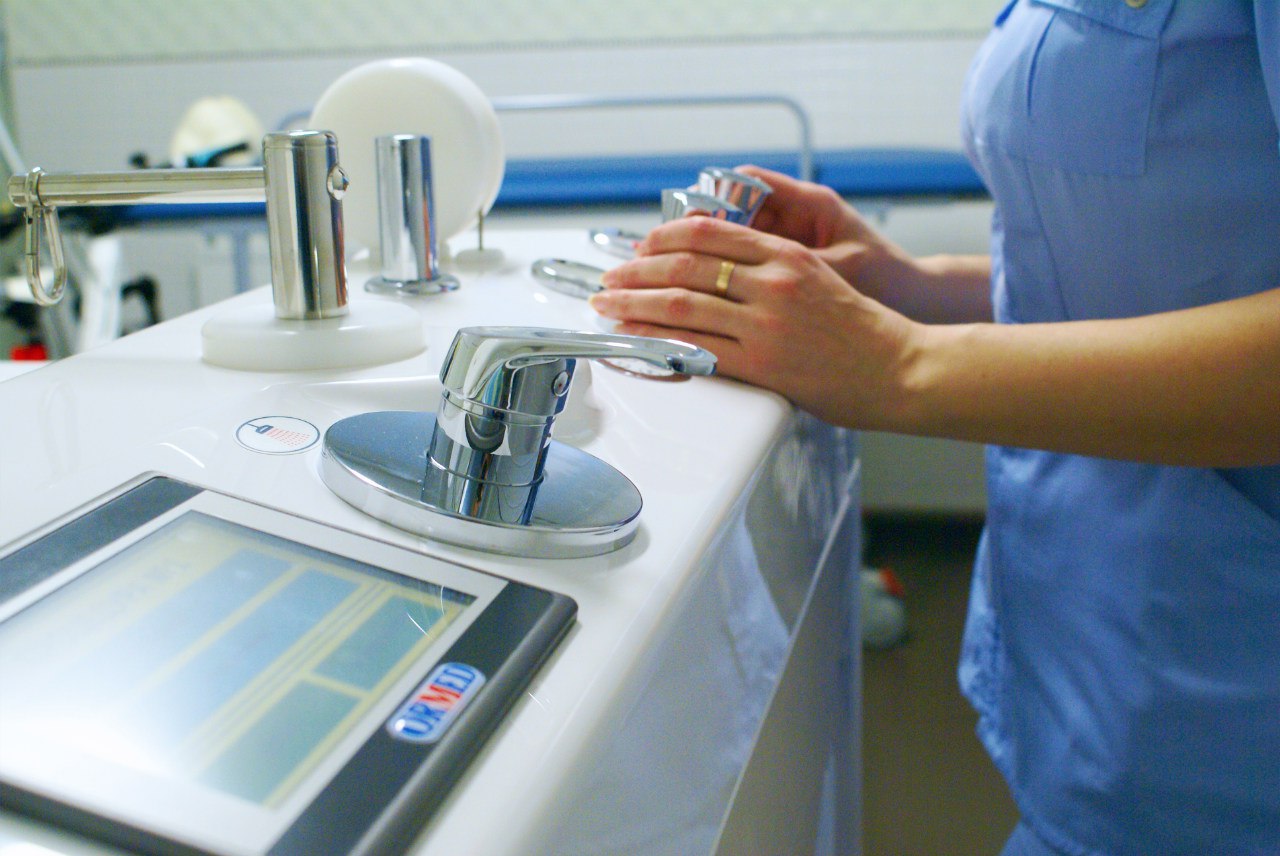 The procedure of Hydromassage (Underwater shower massage) refers to the additional procedures that are the part of programs to improve the health in our sanatorium. In most cases Hydromassage acts positively for the elimination of cosmetic problems – as a panacea to eliminate cellulite, also has a lot of medical indications.
Indications include: metabolic disorders, diseases of the musculoskeletal system and the musculoskeletal system, diseases of the nervous system, cardiovascular system. Also indications include disorders of motor function, recovery from injury, hypertension. Adjuvant therapy at VSD, trophic ulcers, skin lesions slack, diseases of the digestive system.
The standard effects after hydromassage are redness and slight increase in temperature of 1 to 2 degrees. This should not scare the patient, since these symptoms often occur during the procedure. Also, underwater shower massage effect on weight: the regular holding disappear 3 – 4 kg and decreases the level of cholesterol in the blood.
Very often the procedure is performed for the athletes relax after a workout. Massage affects both the muscle and the entire body, which leads to the elimination of fatigue and body toning.
Contraindications
Do not use the procedure of Hydromassage during pregnancy, kidney stones, acute heart disease, hypertension (grade 3). It is not recommended to do massage with thrombophlebitis, varicose veins, acute inflammation and cerebral circulatory disorders. By age: not recommended for children and elderly people. It should be remembered that before the procedure should contact your doctor.